Captain Field McConnell is a former Northwest Airlines DC-10 ca
ptain and whisleblower. He is a h
ighly experienced and very knowledgeable and intelligent pilot in matters concerning aviation. Please click here to learn more about him. We have been friends since 2006.
Graduating from the U.S. Naval Academy in 1971, Captain McConnell entered U.S. Marine Corp aviation till 1977 as an F-4 Phantom pilot serving a four
year tour of duty after which he was hired by Northwest Airlines.
On December 4. 2006, Captain Mc
Connell contacted me because he had learned that United Airlines had grounded me for life as a 35-year pilot on trumped up charges that I was "mentally unstable" after forcing me to see a company-appointed psychiatrist for speaking out about issues pertaining to 9/11.
At the time, Captain McConnell had informed Northwest Airline management and his pilot union, the Air Line Pilots Association (ALPA), about illegal modifications on commercial jet aircraft and Northwest was attempting to force him to see a Los Angeles physician, Dr. Elliott, who was notorious in diagnosing pilots as being "mentally unstable" thereby grounding airline pilots for life. Instead, he retired early so he would not be diagnosed as such and could testify as an expert witness in future litigation.
On D
ecember 10, 2006, Captain McConnell reported the illegal modification on Boeing aircraft to the Federal Aviation Administration (FAA), Northwest Airlines, the Federal Bureau of Investigation (FBI), NORAD, and the U.S. Naval Academy Superintendent.
Shortly thereafter, Northwest Airlines, compelled by the Department of Justice, silenced Field McConnell due to his inadvertent reopening of a safety issue closed in the June 2006 settlement of $615-million paid by Boeing to the United States Department of Justice.
On February 27, 2007, Captain McConnell filed Civil Case 3:07-cv-24 at the District Court of North Dakota MCCONNELL v ALPA AND BOEING.
On March 3, 2007, Boeing admitted the existence of the uninterruptible autopilot through installation of the QRS-11 microchip that enables an outside source to take control of a commercial jet aircraft and maneuver it just like a drone aircraft. Since 2012, ALPA has suppressed this information.
On May 1, 2007, Civil Case 3:07-cv-49 HAWKS CAFE vs GLOBAL GUARDIANS, was filed in the District Court of North Dakota.
Undeterred, for the past many years, Captain McConnell has traveled the globe appearing on countless TV and radio programs, giving informative lectures, and briefing numerous airlines on the existence of this technology on their aircraft. Just recently, he was given a first class round trip ticket to brief Malaysian Air regarding the mysterious disappearance of Malaysian Air flight 370.
It should be noted that, according to statistics provided by the DC-based Government Accountability Project (GAP), the largest whistleblowing organization in the world, less than 2% of all U.S. whistleblowers are unsuccessful in litigating their cases.
Just recently, the Circuit Court has now allowed his case to be presented before the court and we wish Captain Field McConnell the best of luck!
Check out the blog archives on the right. Also, if you are on facebook, please join our facebook page 'Pakistanis for 9/11 Truth' by clicking here.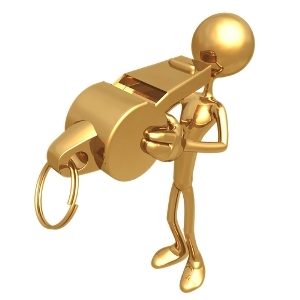 Please click " Share" at the bottom of the page!
Captain Dan Hanley
Director - Pakistanis for 9/11 Truth