William Rodriguez was called the "Hero of 9/11" by then President George W, Bush , was the "last man out" of the first Twin Tower that collapsed on 9/11, and is a personal friend of mine.
A maintenance man for 20 years at the World Trade Center and having keys to doors to entrances to the tower, when the first tower was struck on 9/11, William unlocked doors for arriving firemen and heroically made multiple trips into the building to rescue people. As the tower collapsed, William made a mad dash jumping under a firetruck to save himself. A. police officer who saw this, later returned to the truck and rescued William who was trapped beneath the truck by fallen debris.
Having been informed of this story, President Bush summoned William to the White House to award him with a medal for his heroism. Many Washington politicians publically praised him, and some even suggested that he run for political office. William was offered book and movie contracts but refused them all. William was asked to testify before the 9/11 Commission in closed session but his testimony was either redacted in the final commission report or was totally ignored.
Why did this happen??
There.were numerous subfloors beneath the Twin Towers and that is where William was when the first plane hit Just PRIOR TO the first plane impact, there was a tremendous explosion in the subfloor beneath him. Additionally, while making multiple trips up and down the stairs rescuing people, William claimed to hear multiple explosions before building collapse and even heard a fireman on a radio claiming that the fire above was under conrol and almost extinguished.
A friend of his in the second tower also had the same experience regarding explosions before aircraft impact and apparently "hung himself" later due to supposed depression after the attacks. When William testified to these facts under oath before the 9/11 Commission, his heroism vaporized, politicians ran away from him, and none of these facts were ever published in the mainstream media.
For the past 14 years, William has been travelling to countries globally to share his story to countries such as Iran, Malaysia,and Venezuela where presidents of these countries have heard his honest story. He is currently on a speaking tour across Central and South America and has agreed to visit Pakistan as well to share his story but arrangements have not yet been finalized for him to do so.
There is much more detail of this story and this article is a MUST READ. Until the 28 redacted pages of the 9/11 Commission are released, we will never have the entire facts regarding 9 /11. Recently, former Democratic Senator Bob Graham demanded the release of these redacted pages. He served as Chairman of the select Senate Intelligence Committee assigned to investigate 9/11.
There are over 190 countries on this planet whose leaders have never openly questioned the comprehensiveness, accuracy, or validity of the 9/11 Commission final report. They are all either blind, naive, stupid or just very afraid of the power, danger, and control exerted by the big and bad only superpower...the United States of America. True leaders are not moral cowards.
Check out the blog archives on the right. Also, if you are on facebook, please join our facebook page 'Pakistanis for 9/11 Truth' by clicking here.
PLEASE CLICK "SHARE" BELOW!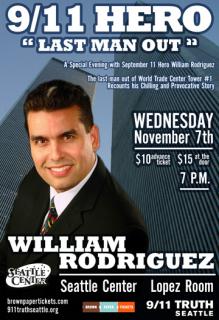 Captain Dan Hanley
Director - Pakistanis for 9/11 Truth